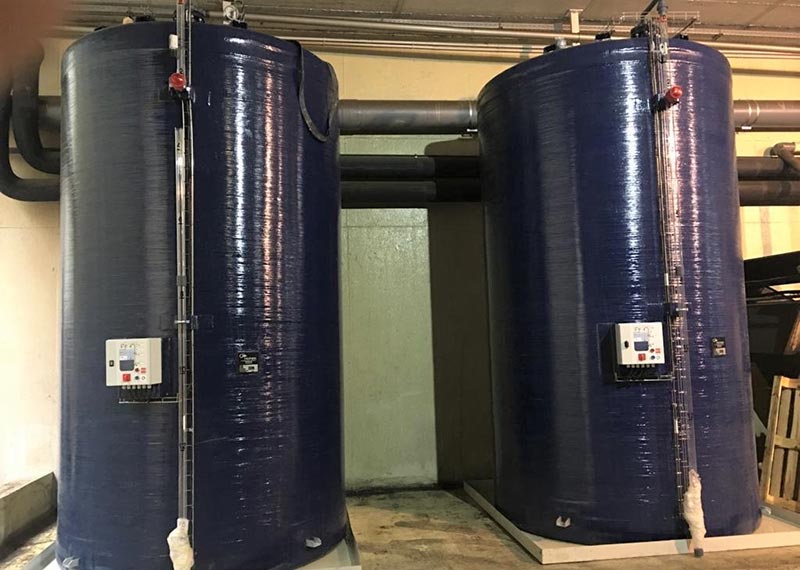 Double wall tanks | Tanks
By using these tanks you will avoid the construction of a safety tank. These tanks are manufactured according to the APQ chemical product storage standard. They are manufactured with the same quality and reliability as single wall tanks, but with the advantage of a double wall.
We have two types of double-walled tanks:
- Tanks with a built-in tank, or a double tank.
- Double-walled tanks with a thickness of only 5 mm.
Each of them can be better adapted in some cases or others, depending on specific requirements. They can be manufactured vertically or horizontally, as well as for overground or underground installation. They have leak detection and alarm functions.
All tanks are designed and manufactured according to the needs of each client regarding the product to be contained, the temperature, wind or seismic conditions, etc. The resin and fibre are chosen to optimise value for money and to guarantee their durability and compatibility with different chemical storage regulations.