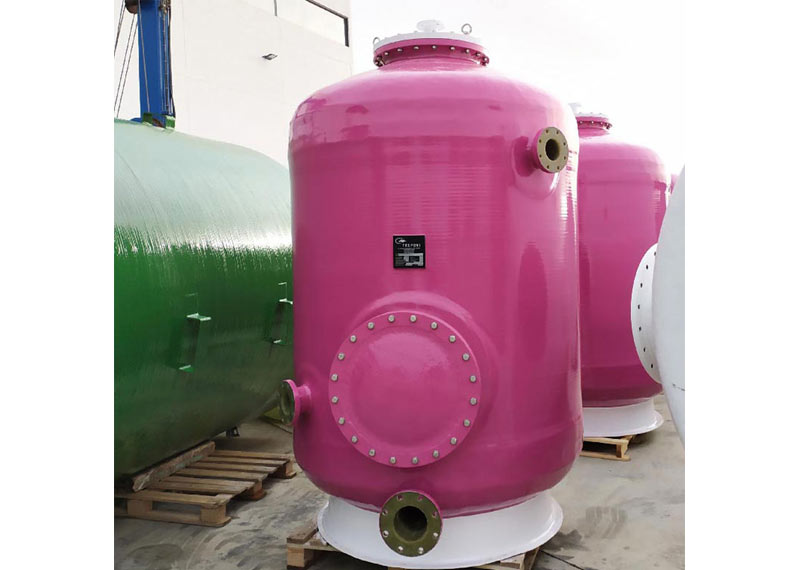 Vertical start filters with nozzle plates
The most basic option in a filtration process. For use as sand filters, carbon filters, or ion exchange. Designed according to the UNE 13121 standard, for a wide pressure range.
They have nozzle plates to allow for better water distribution, as well as air purification. Possibility of differential pressure on the plate.
Wide manhole for easy maintenance.
Applications:

Swimming pools, drinking water, desalination, process water, wastewater, seawater, corrosive environments, etc.