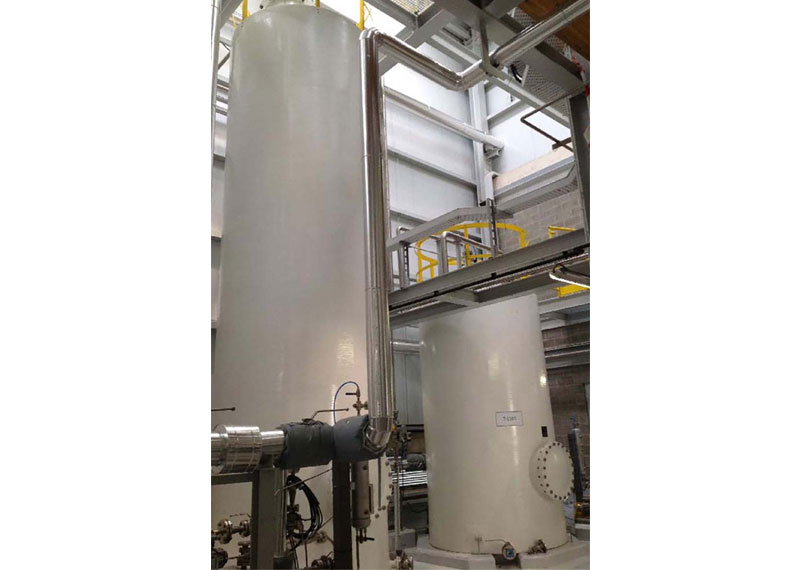 Insulated Polyester Tanks
With these tanks, you will be able to avoid the increase or decrease in the product temperature. They are manufactured with an expanded polyurethane insulation without thermal bridges, with a variable thickness according to your needs. They are topped with an external polyester cover, in such a way that they are unable to be distinguished from a normal tank, except for their extra durability advantages.
They can be manufactured vertically or horizontally, for underground or overground installation.
All tanks are designed and manufactured according to the needs of each client, regarding the product to be contained, the temperature, wind or seismic conditions, etc. The resin and fibre are chosen to optimise value for money and to guarantee their durability and compatibility with different chemical storage regulations.